TCSO Investigations
The Tehama County Sheriff's Investigation Unit is a highly specialized team of well training detectives who are responsible for the more time intensive and sensitive criminal investigations. Each detective is assigned an individual case load and also works in harmony with the members of the unit, other agencies and patrol deputies to handle major felony cases from homicide to bank robberies. Often 100 major criminal cases are processed through the investigation unit each year.
Sergeant Greg Thompson
Sergeant Thompson has worked for the Tehama County Sheriff's Office since 2005 where he began his career as a Reserve Deputy Sheriff. In November 2007, he was hired as a full-time Deputy Sheriff. In March 2021, he was promoted to Sergeant.
Sergeant Thompson has worked in the Jail, the Courts, as a K-9 handler, and for many years was a Field Training Officer responsible for training new Deputies hired by the Sheriff's Office.
While assigned to Patrol, Sergeant Thompson received the California Highway Patrol and the American Automobile Association's "10851" Award. This award recognizes Law Enforcement Officers throughout California who have been proactive in recovering stolen vehicles and apprehending criminals involved in auto theft.
Sergeant Thompson is currently assigned to the Tehama County Sheriff's Office Major Crimes Investigation Unit.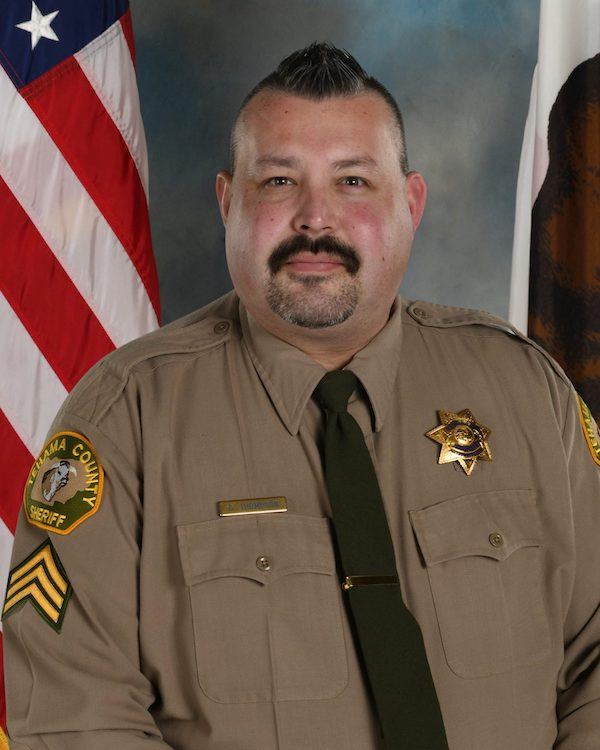 Detective Eric Patterson
Detective Eric Patterson is a lifelong resident of Tehama County. Detective Patterson's family has been in the county since the late 1800's. Detective Patterson is a Red Bluff Union High School Graduate and has attended Butte College, receiving a Degree in the Administration of Justice. Detective Patterson graduated from the Butte College 78th Basic Police Academy.
Detective Patterson's first interest in Law Enforcement began as a teenager when he joined the Tehama County Sherriff's Office Explorer Post. Detective Patterson was hired as a Deputy Sheriff in 1993.
Detective Patterson has worked in both the Custody Division as well as the Patrol Division.
In the Custody Division, Detective Patterson worked as a Jail Training Officer. Detective Patterson then spent many years as a Patrolman as well as a Field Training Officer.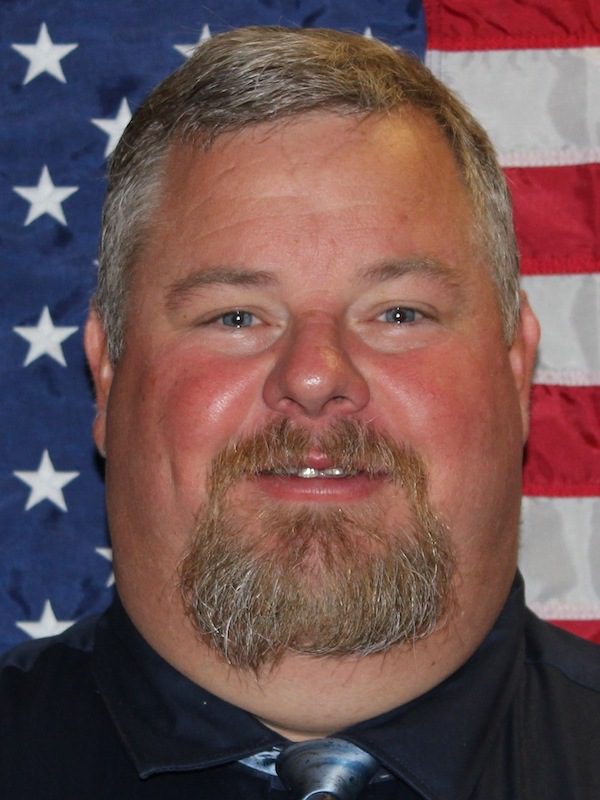 Detective Dustin Maria
Detective Maria began his career with the Tehama County Sheriff's Office in August, 2012 as a Reserve Deputy Sheriff. He promoted to Deputy Sheriff in April, 2013.
Detective Maria spent 6 years as a Patrol Deputy assigned to the operations division. During that time he has served as the Sheriff's Explorer Advisor, President of the Tehama County Deputy Sheriffs' Association, First Aid/CPR instructor, Drone Operator, Field Training Officer, and promoted to Patrol Sergeant before pursuing an investigative assignment as a Detective.
Detective Maria has been awarded the Tehama County Deputy Sheriffs' Association "Deputy of the year", The Tehama County Sheriff's Office "Case of the year", and has been recognized by the California State Assembly for "Case of the Year".