Admin Info
The Tehama County Sheriff's Office Administration team is dedicated to providing the highest quality of services to residents and visitors to our county and local communities. Managing a well-trained and dedicated, divers work force, recruiting energetic new law enforcement deputies for both the custody and the operations division and remaining approachable and adaptable to the ever-changing law enforcement environment are just some of the duties the Administration team tackles every day.
Undersheriff Jeff Garrett
Undersheriff Garrett has worked for the Tehama County Sheriff's Office since 1998. Prior to working for Tehama County, he worked for the Shasta County Sheriff's Office as a Boating Safety Officer.
Past assignments have included Jail, Patrol, Civil, Boating, DARE Instructor, Marijuana Eradication Team, Narcotics Agent for the Tehama Interagency Drug Enforcement (TIDE) Task Force, and Investigations Divisions. He has been a Jail Training Officer, Field Training Officer, Patrol Sergeant and Lieutenant in charge of Operations.
Undersheriff Garrett is currently a Team Leader for the Inter – Agency SWAT team of which he has been a member since 2002. He is also a member of the Sheriff's rescue dive team and is one of four Department Range Instructors.
Undersheriff Garrett is an active member of the California Narcotic Officers Association (CNOA) and the California Association of Tactical Officers (CATO).
Undersheriff Garrett loves to hunt and spend time with his family.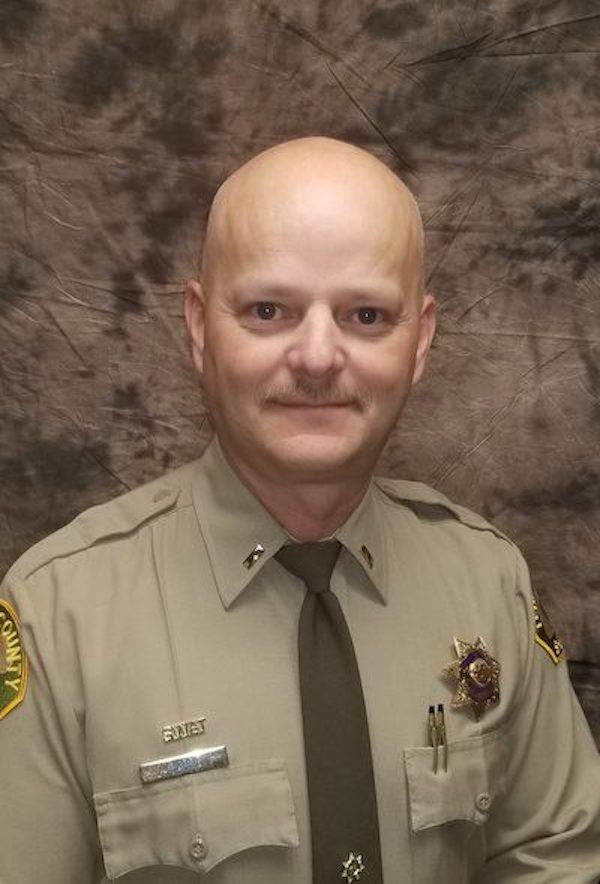 Captain Derek Sherrill
Captain Derek Sherrill began his career in law enforcement in 2001 with an enlistment in the Air Force as a member of a Security Forces squadron. Captain Sherrill underwent three separate deployments to the Middle East during operation Enduring Freedom and Iraqi Freedom; He received an honorable discharge in 2005.
Captain Sherrill has been employed with the Tehama County Sheriff's Office since 2008. He started as a correctional officer in the jail and quickly promoted to Deputy Sheriff, with a transfer to the operations division in 2009. Captain Sherrill has been assigned a variety of duties which include: Patrol, S.W.A.T, Field Training Officer, Investigator, Dive Team and Range Instructor.
In 2018, Captain Sherrill was promoted to Patrol Sergeant and was selected to be an Assistant Team Leader, Team Leader and is now the Tactical Commander for the Tehama Interagency S.W.A.T. Team, which he has been a member of since 2009.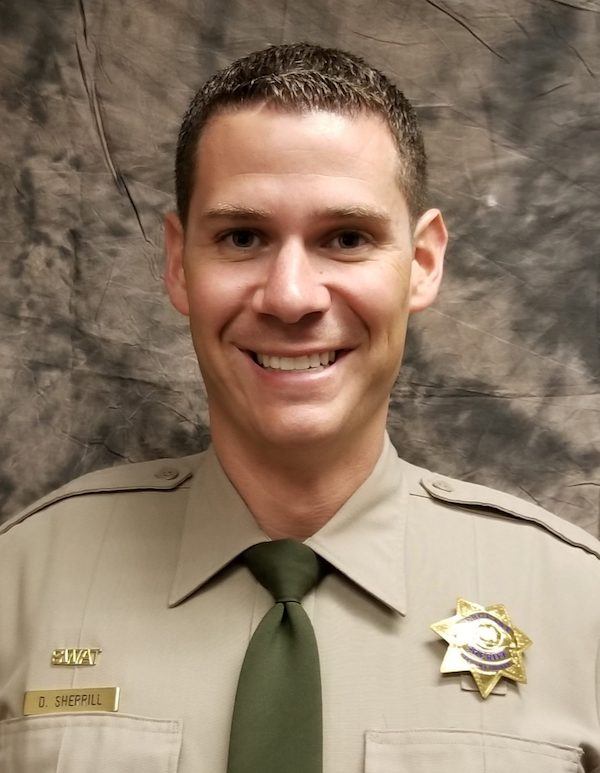 Sheriff's Office Personnel Includes
Sheriff

Undersheriff

Captains – 1

Lieutenants – 3

Sergeants – 7
Detectives – 4

Correctional Sergeants – 5

Correctional Deputies – 36
Administrative Secretaries – 4

Account Clerk Supervisor – 1

Sheriff Service Officer's – 10
A Variety of Career Opportunities Including
Patrol

K-9 Handler

Resident Deputy

Special Tactical Operations

Investigations

Marijuana Eradication

Accounting
Mounted Enforcement

Evidence Controller

Corrections

Prisoner Transportation

Narcotics Enforcement
Court Security

Boating Enforcement

Dispatcher

Clerical